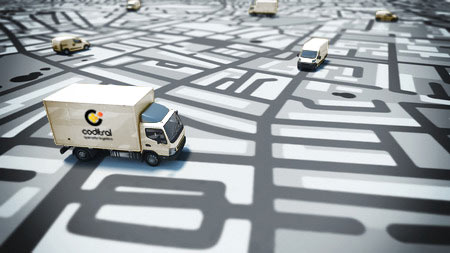 Supply is one of the key pieces of Coditral's logistics service.
The main characteristic that defines us is special attention to delivery care. This is confirmed by important companies consolidated within different sectors, the one of dry feeding, where we are specialists since our beginnings and we provide a frame of reference nowadays, as well as the one of floor covering, DIY and other segments within the wide world of distribution. Over the years and thanks to a great dedication, we have become real experts on this sector.
We take advantage of the synergies that our clients provide us with, so that we will provide an optimum daily service to all target groups, whether they are large distribution platforms, Horeca channel, industry, commerce or individuals..
Thanks to our means and to the agreements that we have established with important agencies, we distribute your merchandise throughout the national territory in an agile and efficient manner.