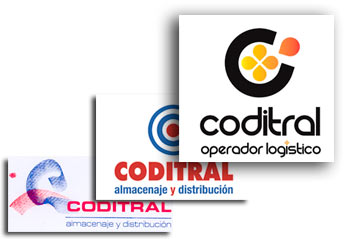 In 1990 Rafael Moreda Abad, with an extensive experience in the transport and distribution sector, decided to create, together with two other partners from Coditral, a logistic operator that was committed to provide variable and consistent logistics costs in terms of sales. Over the years, these two partners, first one of them and later the other one, decided to transfer ownership of their fair share of the business to Rafael. Provided his two children have been staff members during several years, Rafael believed even more in the project and decided to undertake a new path with them.
In 2002, Coditral was already a family-owned company and thanks to the perseverance of Rafael and, of course, due to our clients, many of them have been kept from the beginning. Coditral has grown and has established itself as a benchmark in the logistics sector, as it is today.
As his children, we have performed all the duties inherent to the company, providing the experience and humbleness necessary for each of the departments. In this way, we can steer with the intention of keeping up the excellent work that our father did and make him feel the most proud, wherever he is.